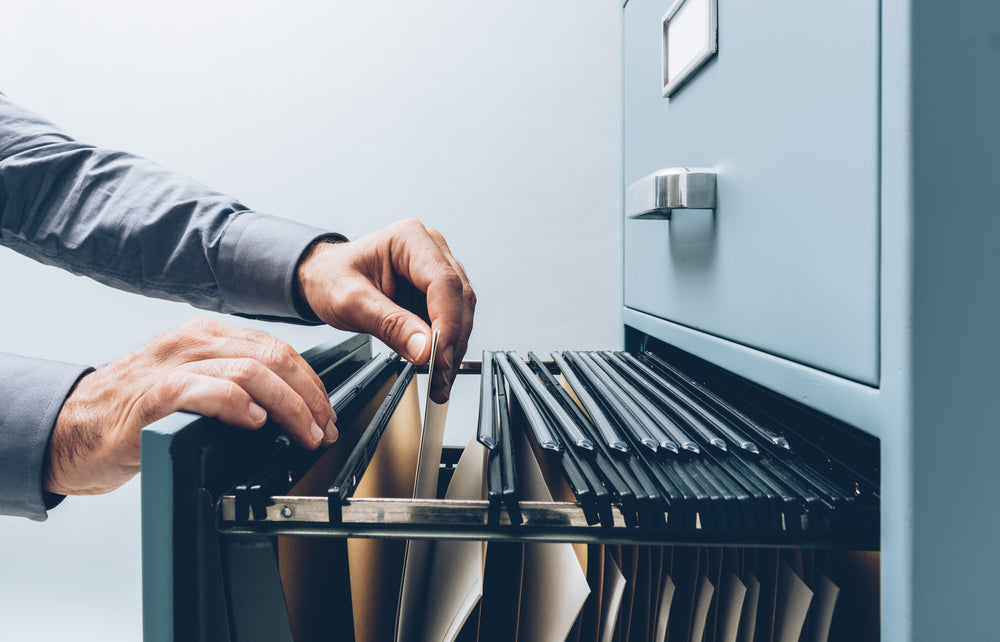 A custom filing cabinet is an vital way of storing and organizing files and folders. However, the options available are myriad and not all of them can meet your specific needs.
Hence, the team at Bonds Decor would like you to know what factors you should consider when choosing a custom filing cabinet.

Size of the Custom Filing Cabinet
The amount of available space in your home should be one of your first considerations. You don't want to end up in a situation where your filing cabinet is too big for the space it's supposed to occupy. You'd also want to be as efficient as possible with the given space.
As such, you should consider the physical dimensions of your custom filing cabinet. The entire volume (length, width, and height) needs to be considered during the decision-making process. This will ensure that your cabinet fits right into the space you have.
Capacity of the Custom Filing Cabinet
The type of files and folders that will be going into the cabinet need to also factor into your decision. Different kinds of documents will come in different sizes, like letter, legal and A4. This will require different kinds of drawers and shelves to accommodate the different sizes of the various documents. Some custom filing cabinets are specifically designed to store certain sizes of documents so you will need to get one that can store all of your documents handily.
Also, it is important to anticipate the future ingress of documents. You will need space to store incoming documents that are relevant to your situation. Hence your cabinet should have the ability to handle as many incoming documents as possible.
Material of the Custom Filing Cabinet
The material used to make your cabinet will have a significant impact on its visual appearance, which will also affect the aesthetic of the space it is in. Hence you should choose a material that can enhance your chosen theme.
Wood choices like oak, maple and cherry are popular and battle-tested. Their unique style coupled with their durability allows them to match many styles and last as long as necessary. However, a custom wood filing cabinet is an expensive proposition and keeping it maintained over the years will prove costly too.
Metal choices like aluminium and steel present a more affordable option without sacrificing durability. Their ability to match a room's aesthetic design can be influenced by a paint or powder-coating job. However, that ability is still limited and the cabinet will most likely be heavy and difficult to move.
Cabinets can take a middle-ground approach when built with laminate. Laminate is a surface that is created through a combination of particle board and high-pressure laminate. They provide an affordable option with a fraction of the weight and the ability to match many visual themes. 
Security of the Custom Filing Cabinet
Filing cabinets are not just for holding documents, they also need to protect them from unauthorized access. Important files that contain legal or financial information could do severe damage in the wrong hands. As such, you should also consider security measures for your filing cabinet.
A good place to start is usually the location of the cabinet itself. If the cabinet is in a remote location of the public eye and all access to the cabinet is monitored, the contents are less likely to be stolen.
Locking mechanisms are also a popular choice for securing custom filing cabinets. If your cabinet isn't equipped with one, you can install one later on. Locking mechanisms that lock all the drawers simultaneously have proven to be effective at deterring malicious intruders.
Bonds Decor - Beautiful Custom Furniture in Ottawa
When choosing a custom filing cabinet, your options are many but your requirements won't. By analysing the factors that are important to you, you can make the best choice for your circumstances. This will ensure that you get a filing cabinet that meets your needs without caveats.
Please
contact us
if you need custom cabinets in Ottawa. Bonds Decor offers a wide selection of wooden cabinets, both stunning and durable. If you would like to create something new just for you, our expert craftsmen are here to work with you and bring your vision to life. With us, your furniture needs will fulfilled completely.